Refresh [F5] your browser for latest information
Links on this site May not work with Internet Explorer
Best viewed with Firefox or Chrome


Thank You for visiting Empire Z, Inland Southern California's premier Z Club which includes 240, 260, 280, 300, 350, and 370 Z's from the Inland Empire. Areas include Ontario, Riverside, San Bernardino, Redlands, and all surrounding cities. Empire Z was founded in July 2000 in the city of Colton, CA but is now located in the city of Ontario with 40+ members and still growing. If you would like some more information, please email Empire Z.
Empire Z Membership
If you are interested in joining Empire Z, please click >HERE<
2023 Empire Z Membership Dues
March is the month for renewal of your Empire Z Membership.
Regular membership is $20.00 per year - Associate membership is $10.00.
So, what does membership get you?
- Annual Palm Springs or Avocado Cruise
- Annual Mountain Cruise (Big Bear)
- Great Deals on parts from PowerTrix
- 15% off genuine Nissan parts at Corona Nissan
- 15%+ off genuine Nissan parts at San Bernardino Nissan
- 15% off genuine Nissan parts at Metro Nissan

Please renew your membership as soon as possible, you don't even have to come to a meeting or mail in anything. You Can fill out the new ..On-Line Membership Application.. and submit the information. We are requesting a new member application/info sheet from all members to update our membership database [so we can get in touch with you]. No information is ever released to anyone without your specific permission.

You have the option to pay your dues through PayPal (http://www.paypal.com) and complete the on-line ..On-Line Membership Application... The e-mail address for PayPal payment is: membership@empirez.com. Be sure to indicate that you are paying your dues for 2023.
Or, you can complete the ..Mail-In Application.. and mail it in with your check or money order made payable to, "Empire Z Club".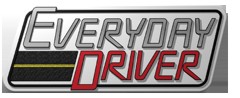 I (Jerry M) was fortunate enough to be indirectly involved in the filming and photo shoot of a car review show called Everyday Driver.

The show is hosted by Todd Deeken and Paul Schmucker and is similar to the BBC television show "Top Gear". The difference is these guys drive and evaluate Everyday Driver vehicles, not vehicles like the Ferrari and the million dollar Bugatti Veyron. Of course, their budget is nothing like "Top Gear", but my 300ZX TT was included in the filming and evaluation of the latest three generations of "Z" cars, the 370Z, 350Z and 300ZX. [Jerry M.- Empire Z VP - posted Aug 2009]
Click HERE for more info and photos.
The episode has been posted > Click HERE to View <



Visit Empire Z Club Forum
Click >HERE<



Click >HERE< for Forum Photo Gallery
We have over 2300 photos!

Pics are up for the first ever JGTC event in the USA!!