Please Print your own copies of the maps before Cruise. Thanks.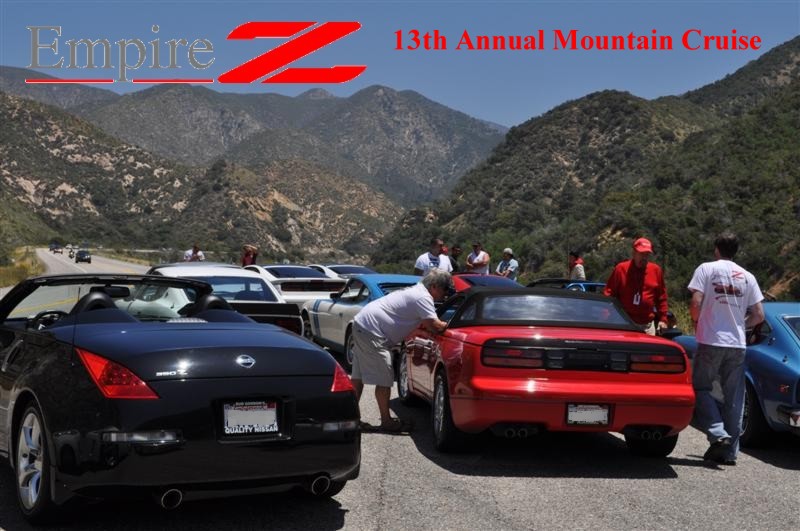 We will meet at 9:00am, May 27, 2017, at Denny's, 715 N. Milliken Ave, Ontario CA, 91764. We will depart Denny's at 9:15am.
Route:
Leaving Denny's - Turn Right.
Take 10 Freeway East.
Go to Redlands area and take the 210 East (right after Alabama Street).
Exit 5th Street. Turn right into LOWE's Parking Lot (regroup). Arrive at LOWE's around 9:45am - depart at 10:00am.
Exit parking lot turn right on Greenspot Rd. unit you reach Mill Creek Rd. Turn Left *(actually you will take Florida St and then Garnet ST (with a Giant Chicken and Lumberjack??? Yes) then turn left on Mill Creek Rd towards Highway 38.*
Take Highway 38 Through Angelus Oaks and Barton Flats all the way up to Big Bear! You Reached over 6000 ft above sea level.
When you reach the Big Bear area. Turn left on Highway 38 Heading West. You will take this all the way into Big Bear City till you come to Pine Knot Ave.
Turn left of Pine Knot Ave Heading South.
About 11:30pm. When you come to Village Drive, Paoli's will be on the left side of the street. Turn Left and go one street further and make a right on Stocker Rd. Turn left into the parking lot. We have permission from the Church to park in their Parking Lot.
Enjoy the food! Club pays $10.00 towards lunch for paid members.